What can we do?
Explore to learn what we can do together to improve your relationship
Go to Couples
Couples
Learn how to talk to each other and how you can reconnect and find the passion that brought you together
Go to Families
Families
Whether it's new members or old issues, I can offer a safe environment where everyone can feel supported and free to express their feelings
Go to Confidentiality
Confidentiality
We will work in the strictest confidentiality. We provide a safe environment for you, and no one need to ever know what's discussed between you and us,

We will sign a contract explaining this and the limitations mandated by the law.
Go to Learn more for free
Learn more for free
You shouldn't commit to therapy if you are not convinced

Talk to me without compromise and learn whether EFT is right for you
EFT
Emotionally Focused Therapy, help for couples and families
EFT is an evidence based therapy that helps 80% of couples
We all use our previous experiences, consciously or unconsciously, to decide whether we are going to like someone we have just met. As an example, I am sure you will agree that the really nice person that looks just like the horrible bully of your 9th grade class , has no chance of winning your heart.

This principle also works within relationships. When we first fall in love, we are and feel tuned with our loved one. We are playing the same melody at the same time. We feel happy and relax. Everything is easy, we are always there for the other person, and the other person is there for us. This requires no effort.

At the beginning love is nice and perfect, but when our everyday life and commitments get in the way, love stops being so nice and perfect. Any small expectation of comfort or support that are not properly carried out by our partner will show us, that maybe our expectations are too big, and the other way around. With time we find ourselves doing a big effort trying to keep things as happy as they were. Sometimes, we think we´ve got there, but others, that huge effort we are putting in, is only enough to get us back to that happiness for a few weeks, days or in the worse scenario, just a few hours.

Next, we feel that we are not as much loved as we used to. And then we find ourselves trying to answer so many questions; What is happening?
Team
Passionate about helping you improve your relationships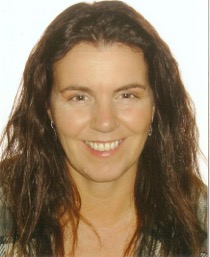 Amaya Arana
Couple and Family Therapist
EFT Practitioner

Registered Family Therapist

Accredited Social Worker
Do you want to know if this is for you?
It's very important that you trust what therapy can do for you. Before therapy can start both you and I need to understand each other expectations. We need to be comfortable with each other and make sure that we are the right fit. It is for this that I always offer a first 30 minutes FREE consultation. This time should be enough for you to know if EFT is right for you and for me to check that I can really help. Please contact me using the form below